CIVIC Volunteer Program
The City of Cocoa has developed a program to better connect the public to the City through community engagement. The "Cocoa Involves Volunteers In our Community" (C.I.V.I.C.) Volunteer Program coordinates efforts to allow volunteer participation in many City departments or City sponsored events.
Cocoa citizens are encouraged to invest time in their community by becoming a volunteer to assist in special events or short/long-term projects. The volunteer experience helps strengthen the city's resources, helps our citizens get a better understanding of their local government, and gives our residents a sense of pride in their community.
Why should I consider volunteering in the City of Cocoa's C.I.V.I.C. Program?
Serving your community by providing your time as a volunteer is an investment in your community, but also has personal rewards. Volunteering for your City can produce positive benefits such as:
Strengthen self-esteem and confidence
Give back to others and feel valued
Have an impact on the community that you live
Set an example and be a role model
Make new friends
Gain knowledge and experience that can be used in your professional career
Learn new skills
Try out new employment paths
Establish contacts
As a C.I.V.I.C. Program volunteer, you will quickly learn that your personal volunteer experience will reward you more than you will ever imagine. The City of Cocoa needs you! Consider becoming a C.I.V.I.C. Program volunteer to better connect to your City through community engagement. You will be glad you made a difference serving your community.
CIVIC Volunteer Program Logo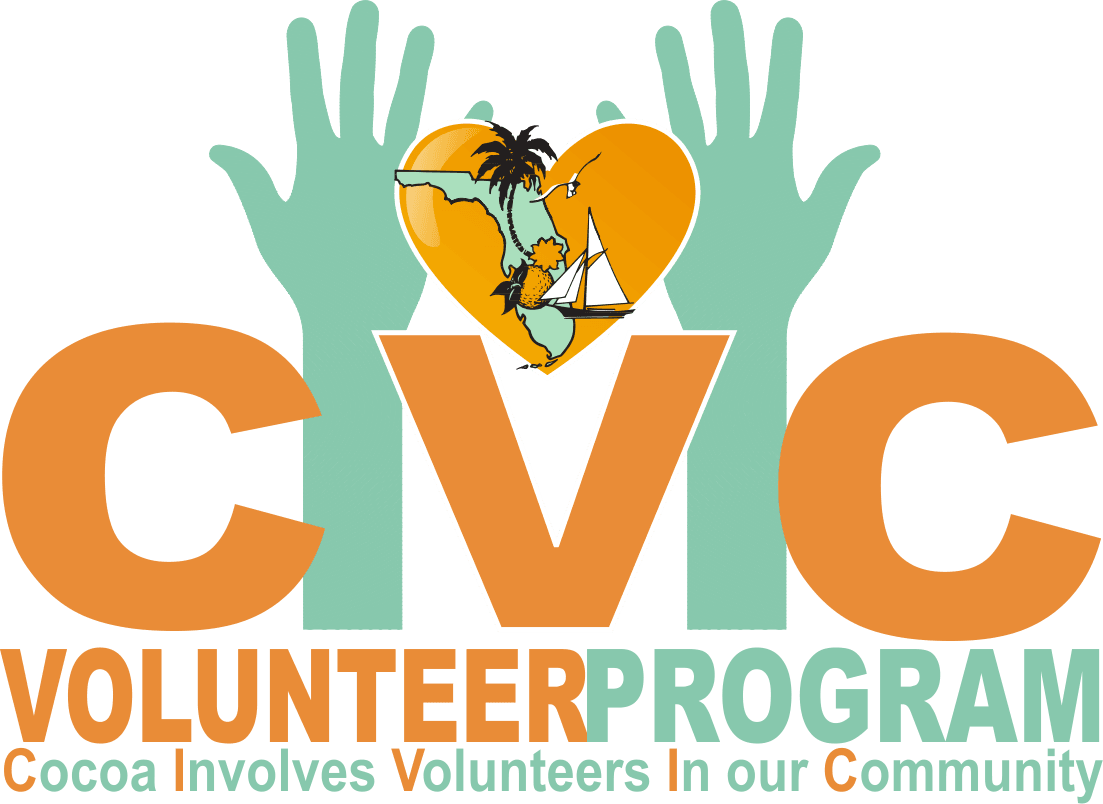 Pictures of CIVIC volunteers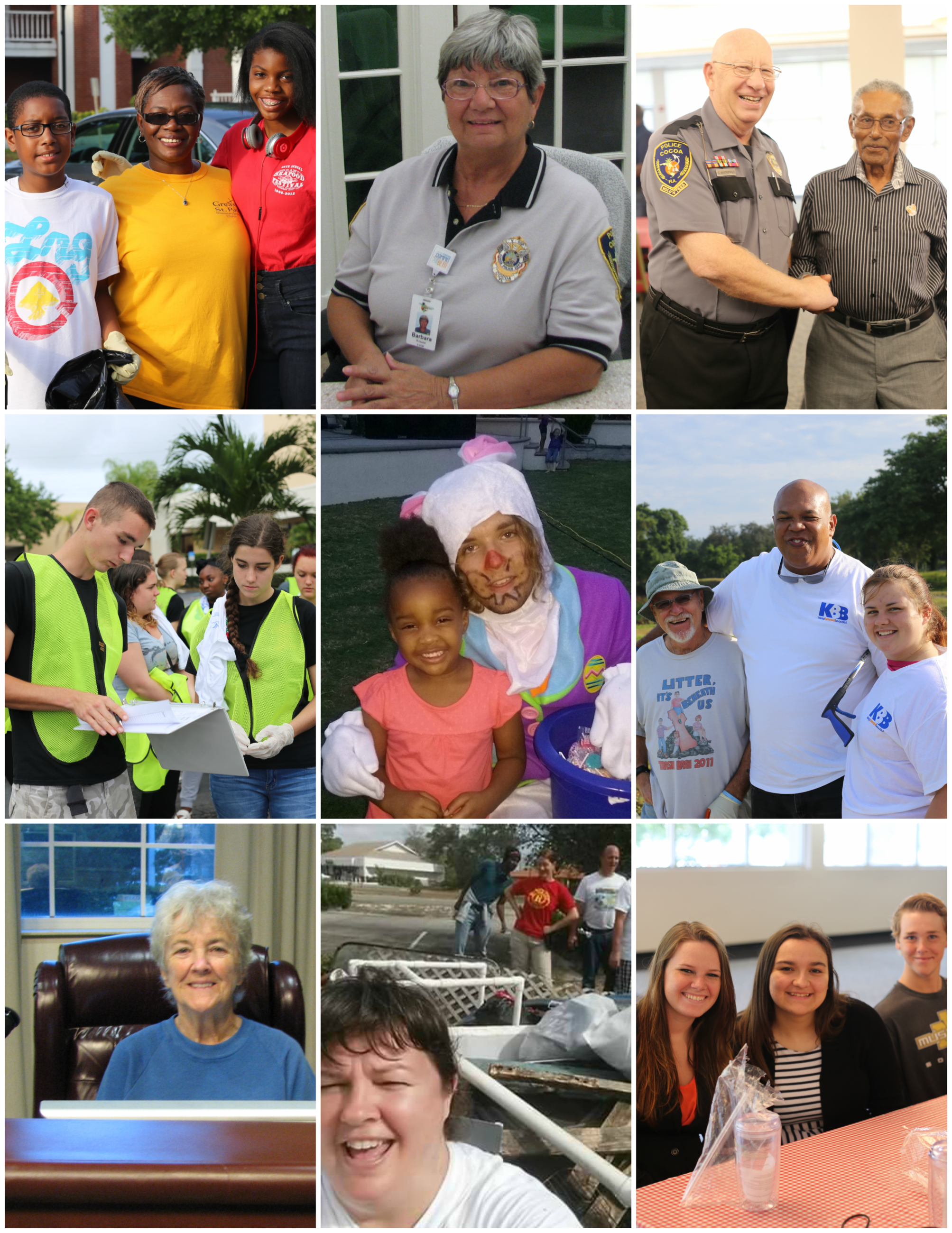 What volunteer opportunities may be available?
There may be one or more volunteer opportunities available in various City Departments. In addition to department specific placement, there are occasions where volunteers are needed part-time for City sponsored special events, emergency operations planning and response, or special projects.
Special Events

: The City of Cocoa hosts several special events each year through our Leisure Services Division. Volunteers are needed to assist with many different tasks which may include: set-up, tear-down, trash pickup, event management, and any other duties based on need. There are a variety of events throughout the year, so volunteer assignments will vary based on event. Events include: Movies in the Park, Memorial Day Tribute, Independence Day Concert and Fireworks, Fall Festival, Cocoa's Holiday Celebration and more.

Emergency Operations

: The City of Cocoa has an emergency operations program in place that coordinates efforts within the community in the event of a local, state or national emergency. Volunteers are needed to work in many different roles. In some circumstances, training may be required and will be provided by the City of Cocoa. Assignments may vary from handing out needed supplies to assisting with debris cleanup depending on the emergency situation.
Boards and Committees: The City of Cocoa has a number of boards and committees to assist with the day to day activities and policies of the city. To be eligible for a board or committee position, you must complete an application, be registered to vote in Brevard County, be a resident or an owner of real property in the City of Cocoa, consent to a standard criminal background check and never have been convicted or found guilty of a felony, regardless of adjudication. Click here, to get more information on volunteering for one of our many boards or committees.

Cocoa Police Department VCOP and Auxiliary Officer Programs

: The Cocoa Police Department utilizes volunteers for both the Volunteer Citizen Observer Program (VCOP) and for their Auxiliary Office Program to assist with patrols, traffic control, secure crime scenes, special events, and more. Qualifications for these programs include but are not limited to: Have no felony convictions, posses a valid Florida drivers license, be in good health, be of good moral character, be at least 18 years of age and willing to volunteer at least 8 hours per month.