Electronic Newsletter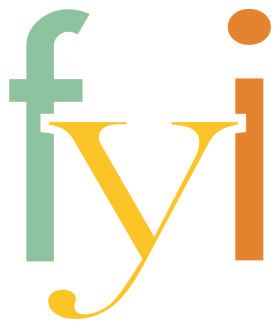 Cocoa's Community Newsletter
Issue 145 - 3rd Quarter 2022
City offices are closed on the following dates:


Veteran's Day
Friday, November 11, 2022
City Manager's Corner
We Are Cocoa
The staff and City Council continue to move forward to make Cocoa the best community. Public Safety is one of our key priority focus areas so I am pleased that we are able to announce the reduction of crime in our community by 11.1% in 2021. With the addition of our new police chief and the dedication of the men and women of the department to community policing and data driven crime response, I am confident that this reduction will continue.
As always, the great employees of the City of Cocoa continue to impress me every day. Below are just a few of the highlights of recent accomplishments from our great staff:
 Our communications team was presented with a Judges Award and an Award of Distinction from the Space Coast Chapter of the Florida Public Relations Association for the "Serving My Community. Growing My Career." hiring campaign which included graphics, testimonial videos and a social media push to hire new employees at the City of Cocoa. The campaign resulted in a reach of over 6,000 people through the video series and an additional 2,000 impressions on social media, increased web traffic of 8.5% on the Human Resources webpage, and an increase in applications received of over 60%. This is the second year in a row they have received an award in the local Image Awards program.
The Finance Department has received the Distinguished Budget Presentation Award for the 4th year in a row from the Government Finance Officers Association for meeting high standards in Government budgeting. This prestigious honor represents a significant achievement and reflects the commitment of the City and staff to meeting the highest principles of governmental budgeting. Read more about the Distinguished Budget Presentation Award.
I want to thank the Water Field Operations crew from our Utilities Department on their fast action and response to a very serious water main break that shut traffic down on A1A in Cocoa Beach. A contractor working in the area caused the break and in order to address the issue, crews had to lower the pressure to the 24" main which affected water pressure to customers in Cape Canaveral and Cocoa Beach. Crews worked through the night to make sure not only that our customers had their water but that the roadway was back open as quickly and as safely as possible. This was truly a great team effort including the City of Cocoa Beach and the Florida Department of Transportation as well.
We will continue with our budget preparation process as we push forward to present to Council and the community a balanced budget beginning October 1, 2022. We have held several public budget meetings already and have more planned in the coming months. We invite all of our residents to come out and participate in the budget process.
As always, I want to thank each of our residents and business owners that work with us day in and day out to continually improve our services. Staff alongside City Council, works hard everyday for all of our residents and as always, we won't be deterred by the loud voice of one or two from our mission of providing exemplary services to all of our residents. Together, we will continue to make Cocoa a great place to live, work and play. Because together, we are Cocoa.
-Stockton Whitten, Cocoa City Manager
FYI Subscription
To subscribe to the FYI, Cocoa's Community Newsletter, visit our FYI Newsletter website, or call Samantha Senger at (321) 433-8685. You can have the newsletter e-mailed right to you.

Have something that you would like to see in the next issue of the FYI? Email Samantha Senger, Public Relations Specialist, your comments and feedback or call her at (321) 433-8685.
Cocoa Council Meetings


Cocoa City Council meets on the second and fourth Wednesday of each month at 6:00pm at City Hall located at 65 Stone Street.

Lavander Hearn

Deputy Mayor - District 2

Phone: 321-474-1189




Lorraine Koss

Council Member - District 4

Phone: 321-474-8445




Michael C. Blake

Mayor

Phone: 321-474-1758




Alex Goins

Council Member - District 1

Phone: 321-474-4923




Rip Dyal

Council Member - District 3

Phone: 321-474-4924



More from the 2022-2nd Quarter Newsletter...