Electronic Newsletter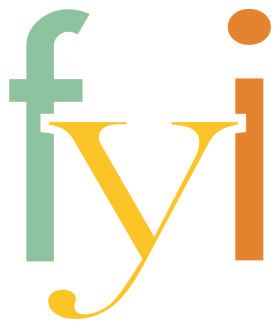 Cocoa's Community Newsletter
Issue 142 - 4th Quarter 2021
City offices are closed on the following dates:
Veterans Day
Thursday, November 11, 2021
Thanksgiving Day
Thursday, November 25, 2011
Day After Thanksgiving
Friday, November 26, 2021
City Manager's Corner
October marks the beginning of our new fiscal year. The Cocoa City Council along with members of the City staff have been very busy over the last few months preparing the fiscal year 2022 (October 1, 2021 September 30, 2022) budget. The final budget was approved by Council at the September 28, 2021 Cocoa City Council meeting. This upcoming year we are facing a number of challenges including recruiting and maintaining personnel, impacts from the COVID19 pandemic and a new contract with our waste service provider, Waste Management.
The City of Cocoa did receive funding through the American Rescue Plan Act to assist with projects that may have been affected by the COVID19 pandemic. Through these funds we were able to successfully keep a portion of our community from becoming a food dessert due to pandemic related closures to grocery providers. We will also be able to equip our community centers with laptops to offer internet and computer access in some of our low-income communities.
The City of Cocoa's current waste collection contract was set to expire on September 30, 2021. City staff was successfully able to negotiate a new contract with the current service provider, Waste Management, to keep any increases in service fees to a minimum for our residents and business owners. We were able to do this through taking some services inhouse and by adding a new service route. You will see some of those changes to the contract highlighted in this newsletter.
Staffing challenges have plagued businesses and governments across the nation, and the City of Cocoa is no different. The City of Cocoa has over 20 available positions as I write this. We not only have to hire for these open positions but find new and innovative ways to retain our current employees. By offering competitive wages and a robust benefits package, we hope to overcome this challenge soon.
We are also embarking on significant improvements to our community parks. We will be updating our signage and lighting, enhancing seating and shade, and adding bike racks and drinking fountains to all of our parks. We will also be undertaking significant improvements to Provost Park as well as improvements to Carl E. Anderson Park, Bracco Park and Junny Rios Martinez parks.
We appreciate our residents that came out to our budget meetings and participated in their local government process. As always, you can find our current budget information on our Finance webpage. Thank you for your support and encouragement as we continue to work together to move Cocoa forward.
October will also mark one full year since I have had the privilege of serving the citizens and businesses of Cocoa. Together, we have gotten so much accomplished. This past year facility improvements were a top priority including some much need improvements to the Cocoa Police Department building. Also, with feedback from our citizens, we were able to hire on our new Chief of Police, Evander Collier. With his leadership and guidance we have been able to clean up Provost Park, which was overrun with individuals committing transgressions and now the park is ready for some much needed facility improvements. The Police Department is also ready to release its first ever strategic plan.
Other firsts for the city this past year include our brand new Online Permitting system which was unveiled in early 2021. This new system made it easier for homeowners and business owners to obtain the necessary permits quicker and easier than ever before. We also released a brand new interactive zoning map to make it easier for citizens and business owners to determine their property zoning regulations.
I was also proud to be able to announce the addition of Amazon to the Cocoa business community this past year. The addition of this retail giant to our community expands our tax base and offers a number of new jobs to our community. We also embarked on a journey with our UpStart Cocoa program that gave small business grants to new entrepreneurs or businesses looking to expand in to the Cocoa community. This program, through a partnership with weVenture, offers not only grant funding to start or expand a business but also gives an educational and business mentorship component to these entrepreneurs. We have also made progress on the development of a hotel in Cocoa Village where a development agreement has been approved and a plan is in place to move forward with this project.
We still have so much more to accomplish to continue to move our community forward. With the recent 2020 Census numbers coming in, we are now in the process of reestablishing district boundaries, per the City Charter, to more evenly distribute the population in each district. We will also be embarking on a new strategic planning process as the current plan expires in 2021. There is also a need to hold a community meeting to discuss challenges in the downtown business district including parking, nightlife and safety.
-Stockton Whitten, Cocoa City Manager
FYI Subscription
To subscribe to the FYI, Cocoa's Community Newsletter, visit our FYI Newsletter website, or call Samantha Senger at (321) 433-8685. You can have the newsletter e-mailed right to you.

Have something that you would like to see in the next issue of the FYI? Email Samantha Senger, Public Relations Specialist, your comments and feedback or call her at (321) 433-8685.
Cocoa Council Meetings


Cocoa City Council meets on the second and fourth Wednesday of each month at 6:00pm at City Hall located at 65 Stone Street.

Lavander Hearn

Councilmember - District 2

Phone: 321-474-1189




Lorraine Koss

Councilwoman - District 4

Phone: 321-474-8445




Michael C. Blake

Mayor

Phone: 321-474-1758




Alex Goins

Deputy Mayor - District 1

Phone: 321-474-4923




Rip Dyal

Councilman - District 3

Phone: 321-474-4924



More from the 2021-3rd Quarter Newsletter...